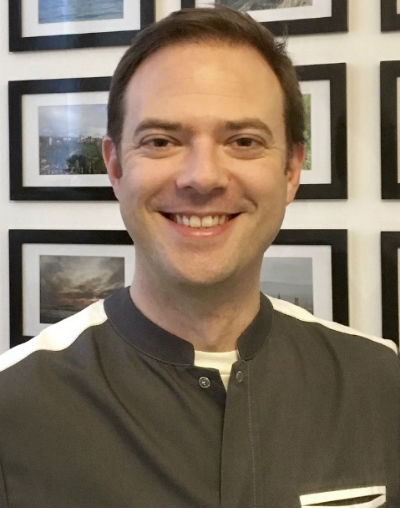 Yannick Fleck 
In 2011 started studying osteopathy after working for more than 12 years in a pharmaceutical company.
Graduated from the Conservatoire Supérieur d'Osteopathie (CSO) de Paris. Practices as an osteopath in the 7th Arrondissement in Paris, in his private practice, in a multi-disciplinary group.
Lecturer and teacher at the the Conservatoire Supérieur d'Osteopathie de Paris since 2016.
Since early 2018, as head of the Department of Research in the CSO Paris, he has promoted research groups, developed partnerships with hospitals to promote and to share experimental trials, seeking for more evidence-based proof of Osteopathy's benefits for everyone.
 He is the go-to Osteopath at the inflammatory gastrointestinal diseases department at Hopital Beaujon, Paris and for the functional gastrointestinal department at Hopital Ambroise Paré, Boulogne Billancourt. In both of these hospitals, studies are taking place in order to include osteopathy in patient care in these departments.
"I have always been very invested in associations helping people with autism, and combining it with an osteopathic care came very naturally, and very interestingly. The study that I will present I will talk about is an early trial I really want to share, to show how much there is to do and to help with this condition!"
Contact us!
If you have additional questions about the congress, please contact us.