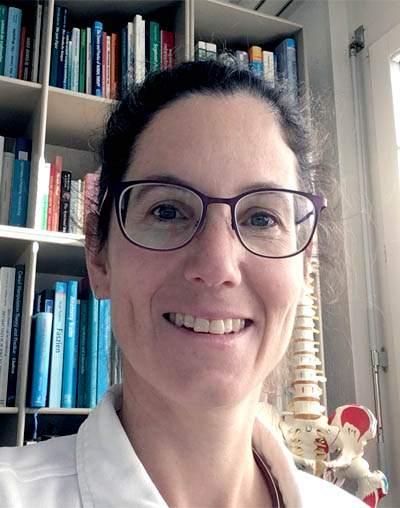 Sibylle Graf
Principal of Swiss International College of Osteopathy (SICO), Hertenstein, since 2010 with the management responsibility of SICO as well as organizing the post graduate academic programme.
She is also responsible for supporting and guiding the students in the external clinic.
She was an Assistant at the Osteopathic Pediatric Circle, Zurich, 2004 – 2013 where she assisted Dr. Viola Frymann DO and Sandra Bartu DO.
The courses were related to the pediatric field and learning difficulties.
 Assistant and teacher, Pediatric Courses, 2013 – today
Assisted Sanda Bartu DO for courses in the pediatric field in Switzerland and Germany.
Assisting and Teaching at the Plagiocephaly course with Sylvie Lessard DO.
Works as an osteopath in her private practice, Praxis Sibylle Graf in Neftenbach,  2009 – today.
Education
Eid. Diploma. Naturopath in Traditional European Naturopathy, 2015
SICO Swiss International College of Osteopathy, Hertenstein, Osteopath, 2008
Contact us!
If you have additional questions about the congress, please contact us.